Have you ever seen a Bar-B-Q grill that had seen better days? Well here is one for the books. Years old and overused to the point of the cast iron grate starting to disintegrate and flake. Not very enticing.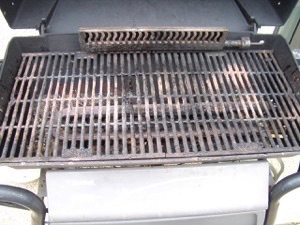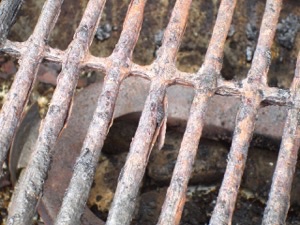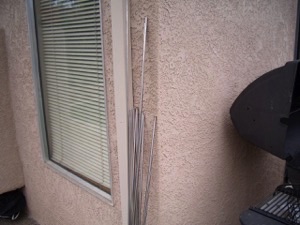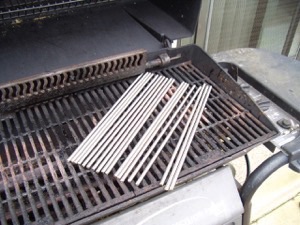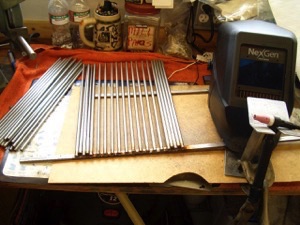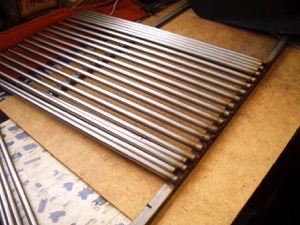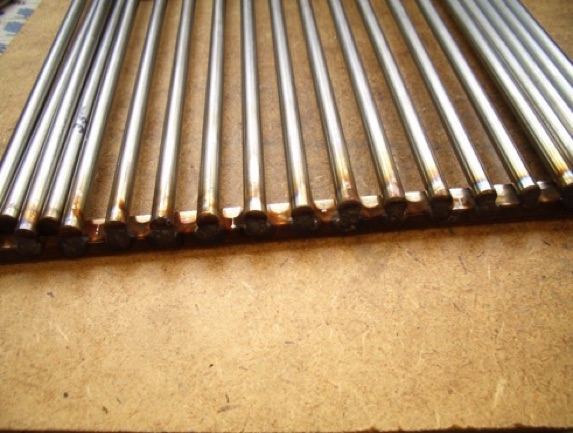 Welded solid for stability and to minimize warping as it heats up during grilling
Next is to square and weld onto the cross braces.
Used the actual cut rods for the spacers as I wanted a grill that small items would have a difficult time falling through.
Cut to length for this grill
Replacement starts with a handful of 5/16th stainless steel rods.
Full original grill many years old.
Close-up showing unsightly flaking.