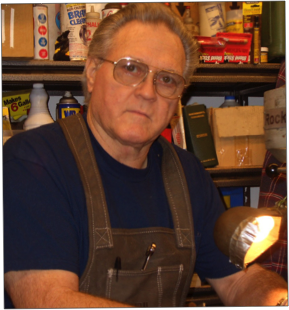 Hi: I'm Ed Roberts from Fremont CA.  I retired in 2006, after 40 years as an electrician.

My hobby is working in my metal shop doing various projects.

My other hobby is my guns, and the benefit of having a metal shop is that I do a little gunsmithing as time allows.
I even have a few AR-15 tools available for viewing and may be a good addition to the AR toolbox.

I can be reached at....... Tools@EdsMetalShop.com

Before you look further, be aware, this is a hobby for me, I am not an expert and the way I do things may not be as sophisticated as a CNC shop but with my manual tools I do get the job done - so enjoy your visit on my website, I have a few tools and other accessories that may be helpful.